another day at the office for curious george
WASHINGTON - As the Democrat-controlled Congress and the White House clash over an Iraq spending bill, with President Bush vowing to veto it because it contains withdrawal deadlines, the latest NBC News/Wall Street Journal poll finds that a solid majority of Americans side with the Democrats.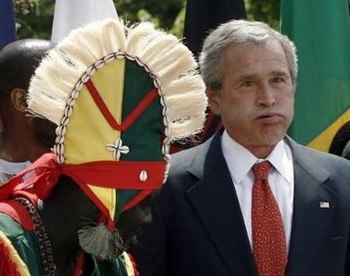 The pessimism about the war has also likely contributed to the country's overall sour mood. According to the poll, only 22 percent believe the country is on the right track. That's the lowest number on this question since October 1992, when Bush father's was running for a second term — and lost.
Houston, we have a monkey...