canyon #1
It's been an intense and rewarding couple of days hiking through the Grand Canyon. The landscape, and at times pack weight, were a staggering experience. Here's a first view down the trail from the top of the south rim of the canyon. The blue haze and lighting flare are courtesy of a fire blazing over on the north rim for the three days we were out.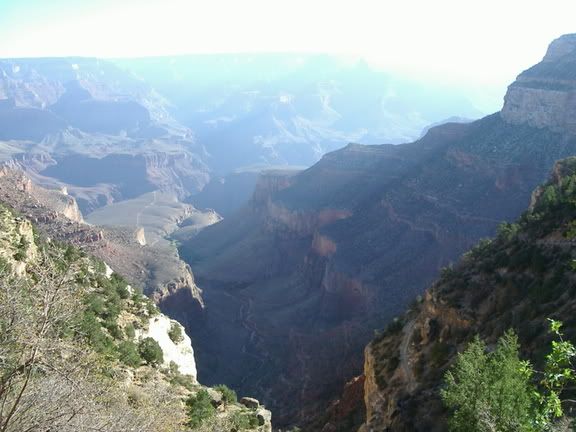 Apparently 99% of visitors to the canyon don't go below the rim, but since there are 5 million each year no doubt that's a good thing. Still, our group of five plus guide shared the 3500ft descent down the Bright Angel trail to Indian Gardens with plenty of mule trains.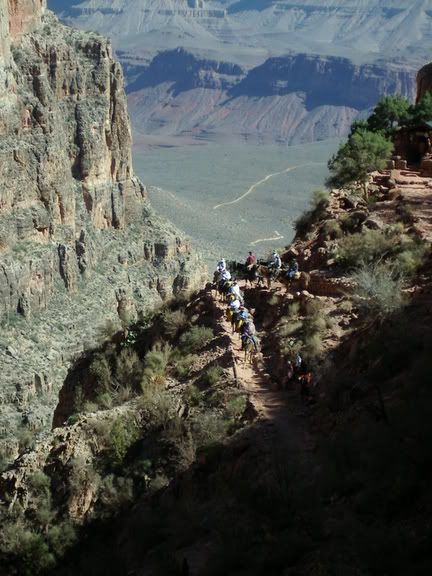 The reverse of the first picture, looking back at the top of the rim from out on the plateau, several hours and gallons of Gatorade later.