I feel the need...
On the weekend, DC's friendly neighbourhood
textureDJs
bound and gagged their bleeding edge upturned nose music-fashionista sensibilities, and tossed them in the back of a trash hauler flying rubber dog shit out of Hong Kong.
Why? Because for somewhere around 400
MEETinDC
members in Recessions on Saturday night, it was time to party like it's 1989...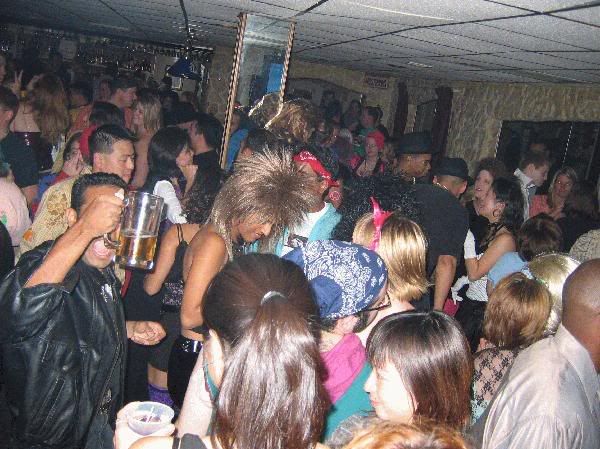 ... and to throw down a night of solid Madonna, Van Halen, Cindy Lauper, Bon Jovi, INXS, Vanilla Ice -- and some Cure & New Order etc too dont worry it wasn't all tripe :) -- well that takes two very special alter egos behind the decks! I present: topgunDJs!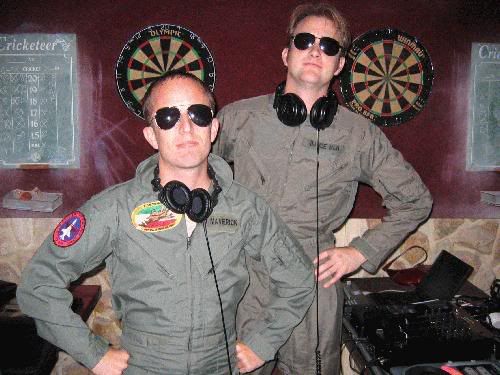 Isn't eBay wonderful? Not only did we pick up the flight suits for about $20 each but a couple of authentic US Navy patches.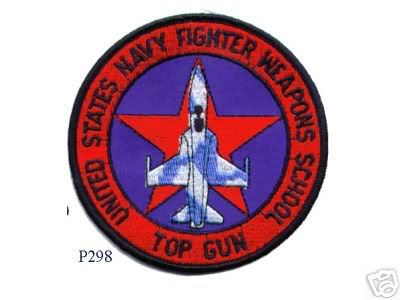 And of course it wouldn't be complete without something to tweak the costume
just so
. Long Live
the heir to the Peacock Throne
(in case we need a puppet figurehead after invading)!