the pics that launched a thousand flyers
As if there isn't enough rabbiting on here about all things textureDJs, here are the front and back images for the 1,000 4x6 glossy cardstock flyers we've just had run for Wednesdays at Japone. How do these grab you?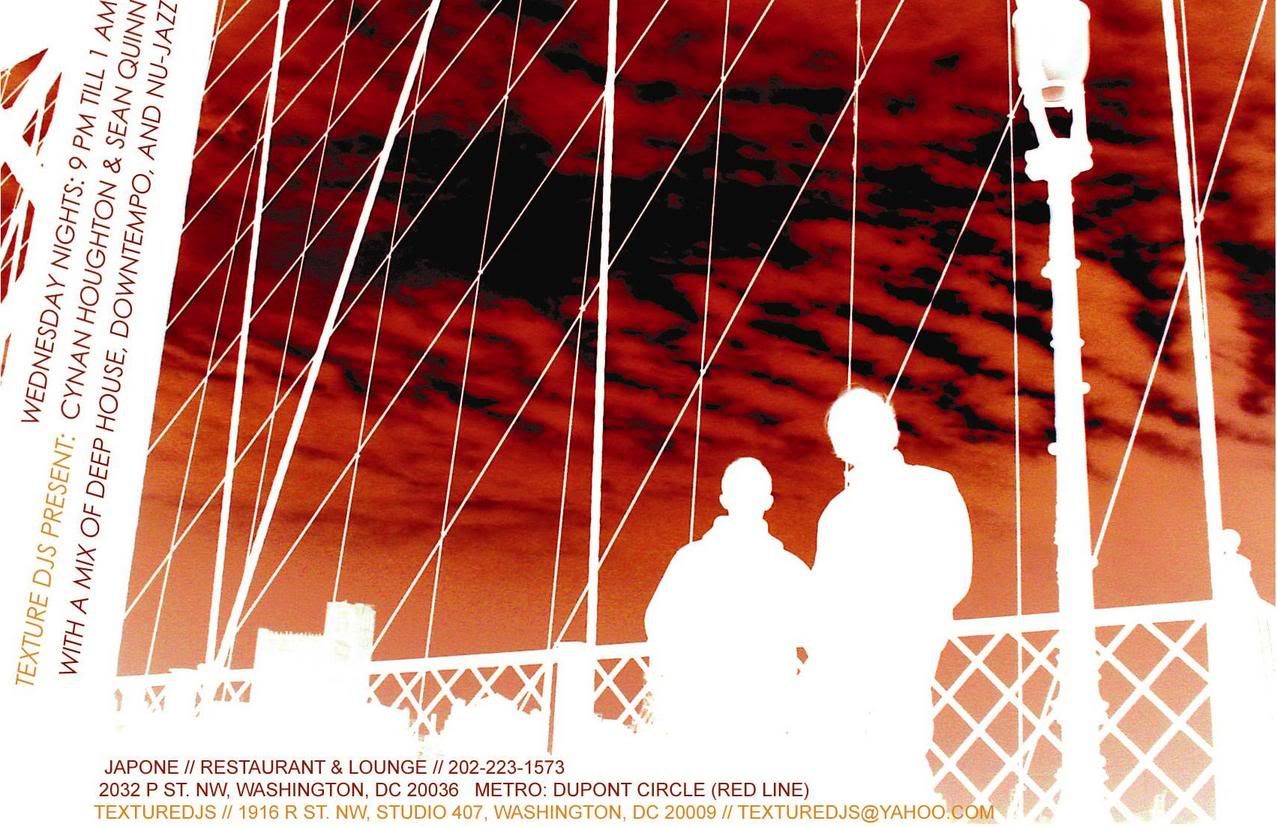 (Front: photo by Cynan, photoshopping by Sean, back: photo by Suzy, photoshopping by Sean)

We've taken up Lunch's wise suggestion in the comments box a while ago not to show our faces... don't want to scare away the punters!