friday oxblogging: queens lane
1843: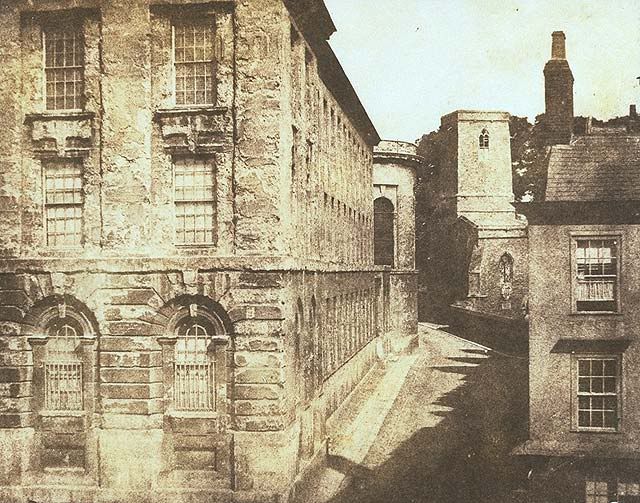 2005: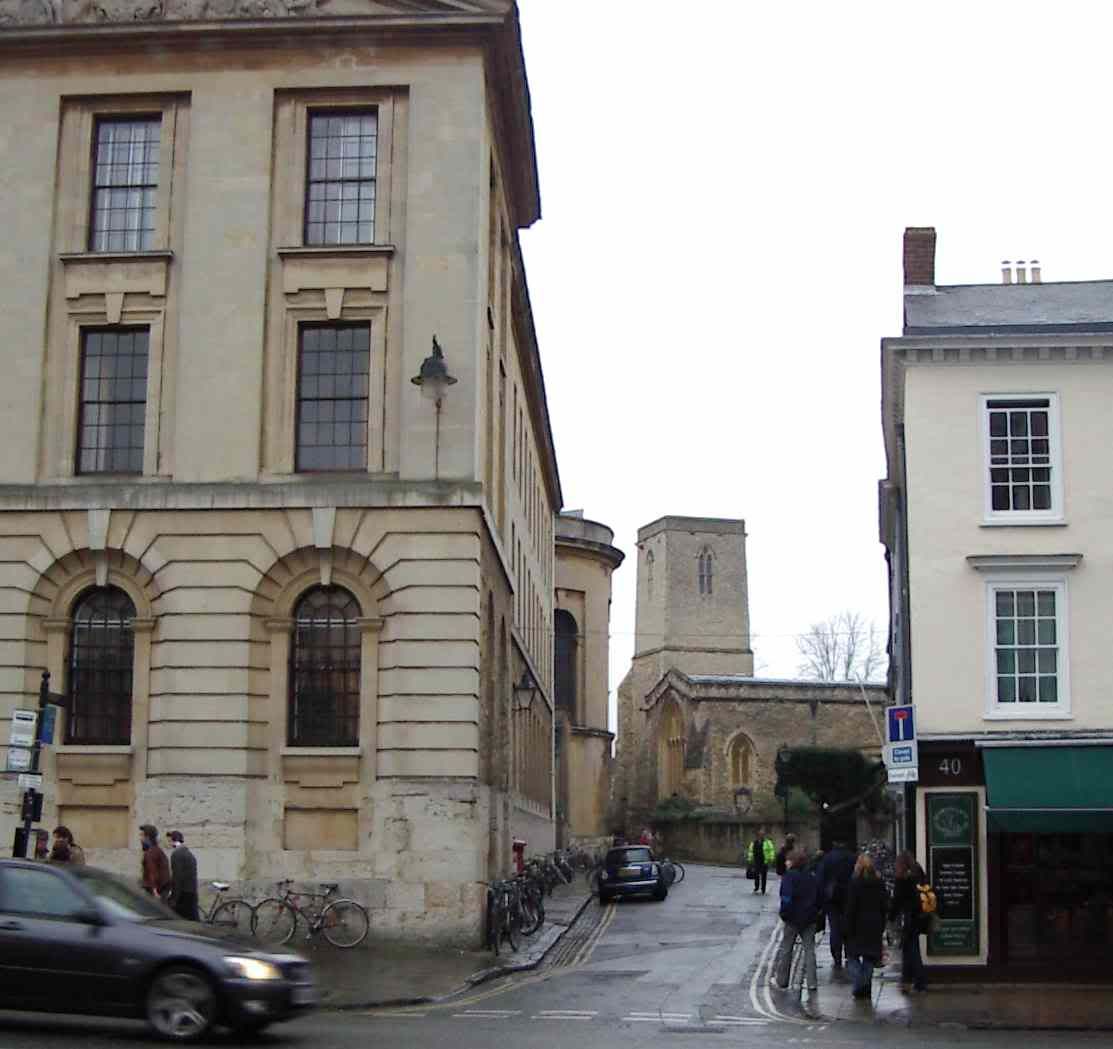 Queens College
on the left,
St Edmund Hall
on the right, and St Peter in the East (now refurbished as Teddy Hall's library) down the lane. The first image is a
calotype
taken by
Henry Fox Talbot
, whose pioneering research in photographic methods was apparently driven by his inability to sketch in the company of his sisters and his new wife on the shores of Italy's Lake Como. As he explained in the introduction to the
Pencil of Nature
in 1844:
"...I found that the faithless pencil had only left traces on the paper melancholy to behold."
I can relate. But fortunately, like Henry I've found a few things to occupy my time. In lieu of being able to figure out a new medium to capture light I've got a foot in the door up the road at Oxfam GB on a part time basis.